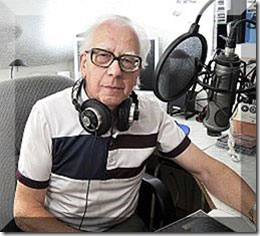 ORGAN1st Radio is presented by ex-BBC broadcaster Alan Ashton. The monthly sixty-minute Podcast features old and new recordings of theatre organs, electronic organs and keyboards and covers everything from Wersi to Wurlitzer and Hammond to Compton.

You can contact Alan Ashton at
penalador@btinternet.com


This website and Podcast are maintained by MSS Studios who run
ORGAN.co.uk
where many current recordings can be purchased.
Links to our last four shows:
April 2014

Claudia Hirschfeld, Arnold Loxam, Doreen Chadwick, Peter Hayward, Ian Griffin, Bob Van Camp, Lenny Dee, David Dunlap, Brian Sharp, Reginald Dixon, David Graham, Lyn Larsen, Howard Beaumont and Lee Erwin.
February 2014

Andrew Tootell, Trevor Willetts, Ray Willetts, Reginald Dixon, Phil Kelsall, Claire Greig, Lyn Larsen, Alan Haven, Kevin Morgan, John Mann, Eddie Ruhier and Leigh Perry.
Subscribe to our Free eNewsletter.
Newsletters are sent 2-3 times per month. You can cancel at any time with just one click. This is the mailing list for all our sites, including ORGAN1st Radio, ORGAN.co.uk and
KeyKings.com
. When you join, you also get access to our Free Sheet Music at KeyKings.
Download the video files:

Show 51
(Dec 2011 - Final Video Show*)
Show 50
(November 2011)
Show 49
(October 2011)
Show 48
(September 2011)
Show 47
(August 2011)
Show 46
(July 2011)
Show 45
(June 2011 - Klaus Wunderlich)
Show 44
(May 2011)
Show 43
(April 2011)
Show 42
(March 2011)
Show 41
(February 2011)
Show 40
(January 2011)
Show 39
(December 2010)
Show 38
(Hector Olivera Special)
Show 37
(December 2010)
Files are approx. 200mb each.
* The first 51 shows contained visual slideshows as a backdrop to the music, but these were discontinued in favour of audio only Podcasts from Show 52.