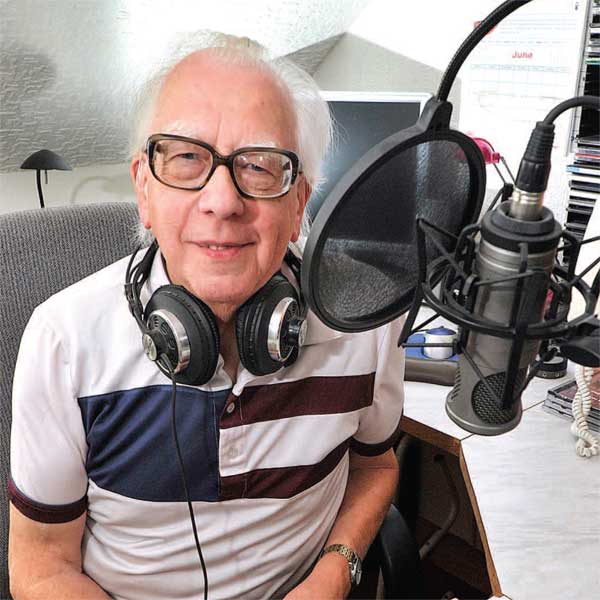 ORGAN1st Radio is presented by ex-BBC broadcaster Alan Ashton. The monthly sixty-minute Podcast features old and new recordings of theatre organs, electronic organs and keyboards and covers everything from Wersi to Wurlitzer and Hammond to Compton. You can
contact Alan Ashton
.

You may also like to visit
KlausWunderlich.com
a website dedicated to the late German Organist.
This website is maintained by MSS Studios who run
ORGAN.co.uk
where many current recordings can be purchased.
"The Organist Entertains" Axed a Year Shy of it's 50th Anniversary
The Organist Entertains is a weekly BBC Radio 2 radio show which features new and vintage organ recordings as well as exclusive performances and concerts.

Once an hour long programme, its founder Robin Richmond hosted it from 1969 until Nigel Ogden took over in 1980 where he continued to be its driving force for the next thirty-eight years. The show was in a popular slot, until it was cut to thirty minutes and then re-scheduled to its final late-night time of 11:00pm on Tuesday nights. In recent years the show has moved away from the electronic organ scene in favour of theatre, classical and the odd Hammond recording.

Despite a loyal fan base, the writing has been on the wall for a few years and the show will end in May, just a year short of half a century on our airwaves.

Its presenter Nigel Ogden, said in a statement:

"I'd like to thank my ever loyal audience for their support and messages during the 38 years I've hosted The Organist Entertains. I've loved hearing from them and send them my very best wishes for the future."

"I'd also like to thank Radio 2 for giving me the opportunity to play the music I love each week, it has been a huge privilege."

…Ian King
Mailings contain details of new organ CD & DVD releases plus details of the ORGAN1st Radio shows. They are sent 2-3 times per month and you can unsubscribe at any time by clicking the link at the bottom of the emails.

The newsletters will come from the email address of organfirst@btinternet.com so please make sure the mailings are not being blocked or being put into your Spam folder.

Please note that clicking the 'return to our website' button after clicking the 'subscribe' button will take you to our organ.co.uk site. Click the 'back' button in your browser to get back to this page.