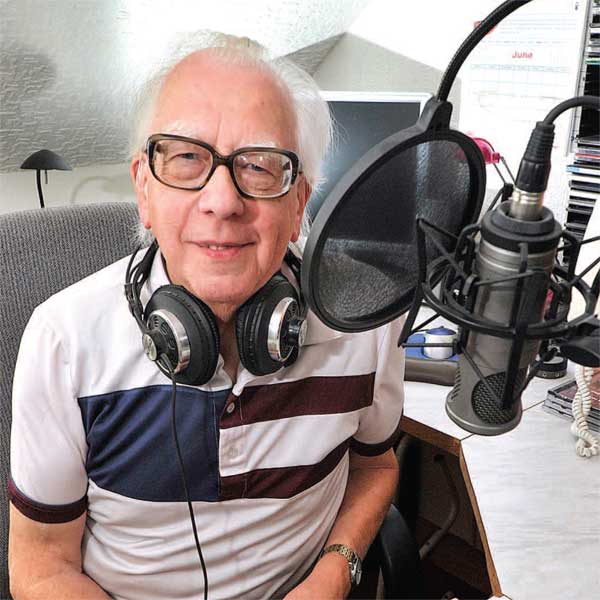 ORGAN1st Radio is presented by ex-BBC broadcaster Alan Ashton. The monthly sixty-minute Podcast features old and new recordings of theatre organs, electronic organs and keyboards and covers everything from Wersi to Wurlitzer and Hammond to Compton. You can
contact Alan Ashton
.

You may also like to visit
KlausWunderlich.com
a website dedicated to the late German Organist.
This website is maintained by MSS Studios who run
ORGAN.co.uk
where many current recordings can be purchased.
The audio will start automatically, click || to pause and drag the bar to navigate. You can download all shows from our Archive Page.
HOW TO DOWNLOAD Right-click the Download button
& choose "Save Target As...", "Save Link As..." or "Download Linked File".
This special bonus show is a tribute to The Queen on her 90th Birthday and features tracks from John Kyffin, Nigel Ogden, John Mann, Penny Weedon, Armsbee Bancroft, Iain Flitcroft, Peter Hayward, Klaus Wunderlich, Mark Shakespeare, Lyn Larsen, Bryan Rodwell, Howard Beaumont, Alan Haven and Nicholas Martin.
Happy Birthday (Traditional Tune)
John Kyffin

Private Recording, playing Wersi
Queen Elizabeth
Nigel Ogden

Encore (deleted CD)
Down The Mall
John Mann

Marches, Waltzes & Musicals CD
March Of The Royal Guards
Penny Weedon

Adrift CD
When The Guards Are On Parade
Armsbee Bancroft
Abie, Abie My Friend (Cassette)
Mink & Pearls
Iain Flitcroft
Sounds Of The State (Cassette)
Carriage and Pair
Peter Hayward
Hayward's Choice (LP)
Down At The Old Bull & Bush
Klaus Wunderlich

Tour Of Britain (LP)
Happy Birthday (Stevie Wonder Version)
Mark Shakespeare
World Hits (deleted CD)
Great Day
Lyn Larsen
Rennaisence (LP)
Orb & Sceptre
Lyn Larsen
Up & Away (deleted CD)
Royal Command
Bryan Rodwell

At The Cinema Organ Vol.2 (LP)
Amazing Grace
Howard Beaumont

The Best of the Early Years (deleted double CD)
HRH
Alan Haven

Sitting In With The Big Bands (deleted CD)
Royal Event / Rule Britannia (Edited & Mixed)
Nicholas Martin

My Concerto For You / For Your Pleasure CD
Mailings contain details of new organ CD & DVD releases plus details of the ORGAN1st Radio shows. They are sent 2-3 times per month and you can unsubscribe at any time by clicking the link at the bottom of the emails.

The newsletters will come from the email address of organfirst@btinternet.com so please make sure the mailings are not being blocked or being put into your Spam folder.

Please note that clicking the 'return to our website' button after clicking the 'subscribe' button will take you to our organ.co.uk site. Click the 'back' button in your browser to get back to this page.