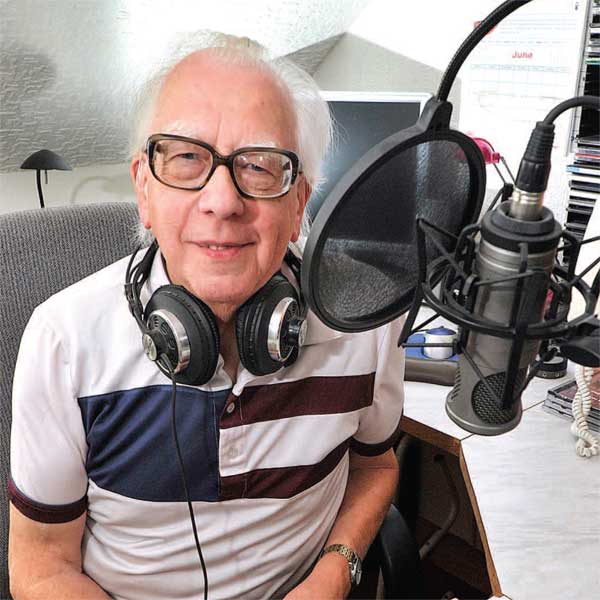 ORGAN1st Radio is presented by ex-BBC broadcaster Alan Ashton. The monthly sixty-minute Podcast features old and new recordings of theatre organs, electronic organs and keyboards and covers everything from Wersi to Wurlitzer and Hammond to Compton. You can
contact Alan Ashton
.

You may also like to visit
KlausWunderlich.com
a website dedicated to the late German Organist.
This website is maintained by MSS Studios who run
ORGAN.co.uk
where many current recordings can be purchased.
The audio will start automatically, click || to pause and drag the bar to navigate. You can download all shows from our Archive Page.
HOW TO DOWNLOAD Right-click the Download button
& choose "Save Target As...", "Save Link As..." or "Download Linked File".
Steve Hubble, Ken Stroud, Robin Richmond, Robert Wolfe, Bill Langford, Terence Casey, Richard Bower, Tony Wilson, Larry Douglas Embury, Dale Zieger & Hector Olivera.

Lunch Boxer (Show Theme Tune)
Jerry Allen & His Trio
The Music Of Jerry Allen & His Trio CD
Gypsy Overture
Steve Hubble
My Music - Part 2

One Brief Summer
Steve Hubble
My Music - Part 2
Accordion Antics / The Sun Has Got His Hat On / The Sunny Side Of The Street
Ken Stroud
Private Cassette
When The Red, Red Robin Comes Bob, Bob, Bobbin' Along / The Clouds Will Soon Roll By / Yesterday
Robin Richmond
From A Seat In The Stalls (LP)
All I Do Is Dream Of You / I'll See You In My Dreams / You Can't Stop Me From Dreaming
Robert Wolfe
Stardust (deleted CD)
Sam, The Accordion Man
Bill Langford
Gangbusters & Lollipops (LP)
Moonbeams Dance
Terence Casey
78rpm Recording
Part Time Lover
Richard Bower
Two Sides Of Richard Bower (deleted CD)
Dengonso Samba
Tony Wilson
I Just Couldn't Say Goodbye CD
Yesterday
Larry Douglas Embury
Sonic Bloom DVD/CD
Java
Dale Zieger
Saucy Suzette (LP)
The Trolley Song
Hector Olivera
Intermission (deleted CD)
Mailings contain details of new organ CD & DVD releases plus details of the ORGAN1st Radio shows. They are sent 2-3 times per month and you can unsubscribe at any time by clicking the link at the bottom of the emails.

The newsletters will come from the email address of organfirst@btinternet.com so please make sure the mailings are not being blocked or being put into your Spam folder.

Please note that clicking the 'return to our website' button after clicking the 'subscribe' button will take you to our organ.co.uk site. Click the 'back' button in your browser to get back to this page.