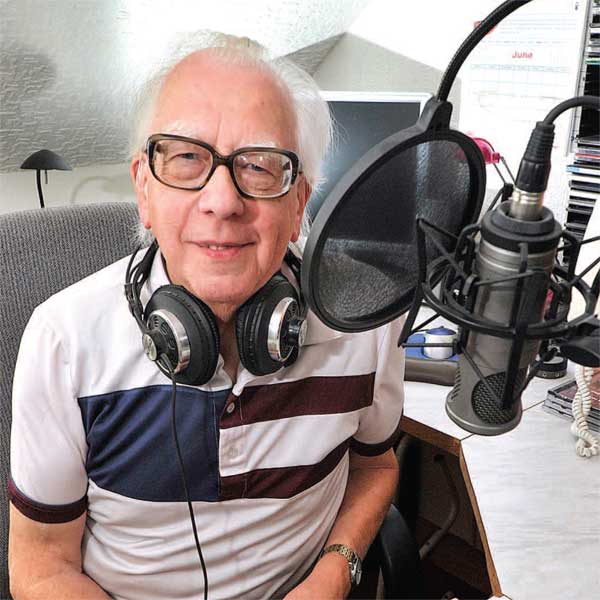 ORGAN1st Radio is presented by ex-BBC broadcaster Alan Ashton. The monthly sixty-minute Podcast features old and new recordings of theatre organs, electronic organs and keyboards and covers everything from Wersi to Wurlitzer and Hammond to Compton. You can
contact Alan Ashton
.

You may also like to visit
KlausWunderlich.com
a website dedicated to the late German Organist.
This website is maintained by MSS Studios who run
ORGAN.co.uk
where many current recordings can be purchased.
The audio will start automatically, click || to pause and drag the bar to navigate. You can download all shows from our Archive Page.
HOW TO DOWNLOAD Right-click the Download button
& choose "Save Target As...", "Save Link As..." or "Download Linked File".
Bryan Rodwell, Glenn Derringer, Paul Roberts, Warren Lubich, Florian Hutter, Dudley Beaven, Jimmy Leach, Walter Wanderley, Johnny Seng, Don Baker and Klaus Wunderlich.

Lunch Boxer (Show Theme Tune)
Jerry Allen & His Trio
The Music Of Jerry Allen & His Trio CD
Keep Young & Beautiful / Body & Soul / Carolina Moon
Bryan Rodwell
Broadcast Tape
I'll Never Stop Loving You
Glenn Derringer
Organ Moods
(Double CD)
Bless This House / Love The Neighbour / News At Ten
Paul Roberts
What A Wonderful World (Deleted CD)
Nadja
Warren Lubich
Warren's Way (LP)
All Time Swing Medley
Florian Hutter
Personal Recording
Penny Serenade / The Umbrella Man / I've Got A Pocketful Of Dreams / Blue Skies Are Around The Corner / The Park Parade And My Own
Dudley Beaven
Granada Theatre, Clapham Junction 1938-39 (Only available from
Hot Pipes
)
Costa Rica
Jimmy Leach & His New Organolians
Organ Moods
(Double CD)
You & I
Walter Wanderley
Brazilian Organ (LP)
Begin The Beguine
Johnny Seng
John Seng Rediscovered CD (Only available from
Hot Pipes
)
Fantasia Impromptu
Johnny Seng
John Seng Rediscovered CD (Only available from
Hot Pipes
)
The World Of Suzie Wong
Don Baker
Organ Moods
(Double CD)
Rio
Klaus Wunderlich
Signature
(Double CD)
Mailings contain details of new organ CD & DVD releases plus details of the ORGAN1st Radio shows. They are sent 2-3 times per month and you can unsubscribe at any time by clicking the link at the bottom of the emails.

The newsletters will come from the email address of organfirst@btinternet.com so please make sure the mailings are not being blocked or being put into your Spam folder.

Please note that clicking the 'return to our website' button after clicking the 'subscribe' button will take you to our organ.co.uk site. Click the 'back' button in your browser to get back to this page.