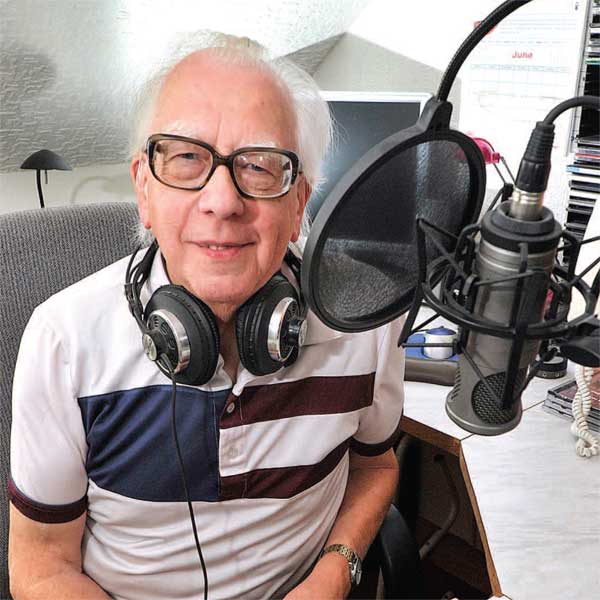 ORGAN1st Radio is presented by ex-BBC broadcaster Alan Ashton. The monthly sixty-minute Podcast features old and new recordings of theatre organs, electronic organs and keyboards and covers everything from Wersi to Wurlitzer and Hammond to Compton. You can
contact Alan Ashton
.

You may also like to visit
KlausWunderlich.com
a website dedicated to the late German Organist.
This website is maintained by MSS Studios who run
ORGAN.co.uk
where many current recordings can be purchased.
The audio will start automatically, click || to pause and drag the bar to navigate. You can download all shows from our Archive Page.
HOW TO DOWNLOAD Right-click the Download button
& choose "Save Target As...", "Save Link As..." or "Download Linked File".
Paul Roberts, Peter Hayward, Charles Smitton, Sandy MacPherson, Robert Wolfe, Phil Kelsall, Don Baker Trio, Klaus Wunderlich, Horace Finch, Don Thompson, Andrew Varley, Iain Mcglinchey, Steve Hubble and Joseph Seal.
Deck The Halls
Paul Roberts
Organ & Keyboard Christmas (Deleted CD)
Dance Of The Icicles
Peter Hayward
Magical Music (Deleted CD)
Tinkerbell
Charles Smitton
Deleted 78rpm
Pinocchio Selection
Sandy MacPherson
It's Gonna Be A Cold, Cold Christmas Without You / A Winters Tale / I've Got My Love To Keep Me Warm
Robert Wolfe
Wurlitzer Winter Wonderland (Deleted CD)
Snow Coach / Swinging Sleigh Bells
Phil Kelsall
Christmas At Thursford (Cassette)
Sleigh Ride
Don Baker Trio
Cocktail Hammond (LP)
Snowflakes
Klaus Wunderlich
Recollections
(Double CD)
Tin Can Fusiliers
Horace Finch
The Tower And The Glory
CD
Joyful, Joyful
Don Thompson
Renaissance (Deleted CD)
When The Snow Is On The Roses
Andrew Varley
The Mood I'm In
CD
Winter Wonderland
Iain Mcglinchey (Web Download)
Benedictus
Steve Hubble
My Music - Part Two
CD
Thrill Of The Pipes / Swing O The Kilt
Joseph Seal
Familiar Favourites / …Plays The Wurlitzer Of The Musical Museum, Brentford (LPs)
Have A Holly Jolly Christmas / I Saw Mommy Kissing Santa Claus
Phil Kelsall
Christmas At Thursford (Cassette)
Mailings contain details of new organ CD & DVD releases plus details of the ORGAN1st Radio shows. They are sent 2-3 times per month and you can unsubscribe at any time by clicking the link at the bottom of the emails.

The newsletters will come from the email address of organfirst@btinternet.com so please make sure the mailings are not being blocked or being put into your Spam folder.

Please note that clicking the 'return to our website' button after clicking the 'subscribe' button will take you to our organ.co.uk site. Click the 'back' button in your browser to get back to this page.