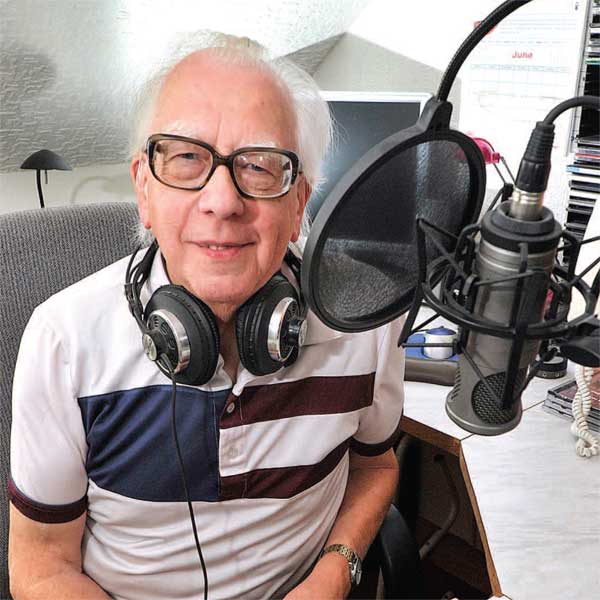 ORGAN1st Radio is presented by ex-BBC broadcaster Alan Ashton. The monthly sixty-minute Podcast features old and new recordings of theatre organs, electronic organs and keyboards and covers everything from Wersi to Wurlitzer and Hammond to Compton. You can
contact Alan Ashton
.

You may also like to visit
KlausWunderlich.com
a website dedicated to the late German Organist.
This website is maintained by MSS Studios who run
ORGAN.co.uk
where many current recordings can be purchased.
The audio will start automatically, click || to pause and drag the bar to navigate. You can download all shows from our Archive Page.
HOW TO DOWNLOAD Right-click the Download button
& choose "Save Target As...", "Save Link As..." or "Download Linked File".
Devils Galop
Janet Dowsett - Magic Fingers (deleted CD)

The Phantom Regiment
Jelani Eddington - A Leroy Anderson Centennial Celebration (Volume 1): Blue Tango (deleted CD)

Phantom Of The Opera
Mark Shakespeare - Orchestral Champagne (deleted CD)

Bats In The Belfrey
Chris Hamalton - Flying Fingers (LP)

Nightmare In The Mosque
Reginald Foort - Percussion & Pedal Vol.2 (LP)

I Don't Stand A Ghost Of A Chance With You
The 3 Suns - Midnight For Two (deleted CD)

Ghost Riders In The Sky
Ian Griffin - Make Me An Island (deleted CD)

Old Devil Moon
Mike Hall - Into The Future CD

Dance Macabre
Jack Gustafson - The Mod Mod West (LP)

Bewitched, Bothered and Bewildered
Stephen Vincent - Personal Copy

Witch Doctor
Leroy Lewis - Organ Magic (LP)

Funeral March Of A Marionette
Dennis James - Dennis James Theatre Organ Classics (LP)

O Fortune
Claudia Hirschfeld - Live In Concert (deleted CD)
Mailings contain details of new organ CD & DVD releases plus details of the ORGAN1st Radio shows. They are sent 2-3 times per month and you can unsubscribe at any time by clicking the link at the bottom of the emails.

The newsletters will come from the email address of organfirst@btinternet.com so please make sure the mailings are not being blocked or being put into your Spam folder.

Please note that clicking the 'return to our website' button after clicking the 'subscribe' button will take you to our organ.co.uk site. Click the 'back' button in your browser to get back to this page.